About Kids Educational Centers
Kids Educational Centers have been in operation since 1987. Kids Educational Centers provide quality, early childhood education, and daycare services for those in Raleigh, Knightdale, and other areas of the greater Triangle region. Each of our centers follows the same curriculum and is led by certified and compassionate teachers and staff.
Full-time and part-time (based on availability) childcare for children ages 6 weeks to 12 years old.
Transportation to and from local schools associated with Kids Educational Centers
Track-out care for year-round schools
Fun-filled summer programs for school-aged children
Pre-K programs for pre-schoolers, to help them prepare for upcoming schooling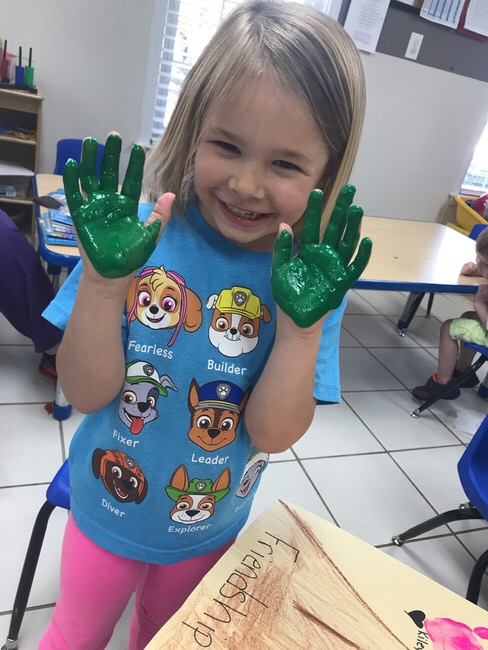 Our educated, experienced, and dedicated staff is passionate about providing a healthy and socially stimulating environment in which children can grow physically, emotionally and intellectually.
Our staff is comprised of certified professionals — KEC staff are required to participate in annual child development training courses, as well as earn and maintain both the adult and pediatric CPR and first aid certifications. Lead teachers are required to have their North Carolina Early Child Care Credentials from an accredited program.
Additionally, each KEC employee is also subject to a full background check, including a criminal screening and random drug and alcohol tests. You can rest easy knowing that your child is in the care of responsible and reliable professionals.
Our low student to teacher ratios and Learn Everday curriculum provide the foundation for a creative and nurturing educational atmosphere. Our certified staff is committed to upholding our mission, meeting all the aforementioned requirements, and catering to the individual needs of our students. As a result, a high percentage of our business is from repeat customers and referrals.
We welcome the opportunity to earn your trust and deliver you the best care and education the industry has to offer. We are committed to creating a fun learning environment so your child can thrive.
Executive Director- Nikki Young
Mrs. Nikki has been with Kids Educational Center since 2006. She has experience working with all age groups and will have her AAS in Early Childhood Education in December. She has a passion for working with children and making a positive difference in children's lives. She believes that children prosper in a structured learning environment with opportunities to explore. Her goal is to continue providing quality childcare and building on the foundation laid by the Gower Family. She attended Kids Educational Center herself as a preschooler and school-ager and has fond memories of her time learning, doing projects and going on field trips.
Mrs. Nikki is married and looks forward to having children of her own someday. She enjoys traveling, reading and spending time outdoors.
"The goal of early childhood education should be to activate the child's own natural desire to learn." – Maria Montessori
Owner/ Director– Dare Woodruff
Co-Director– Courtney Porter

TESTIMONIALS
Words from our happy parents.