Kids Educational Center 6
3250 Forestville Rd.
Raleigh NC 27616
KEC is open Monday through Friday, 6:30am – 5:30pm.
Our open-door policy encourages parents to visit with their children any time during the school day.
Transportation provided to and from:
Harris Creek Elementary
Rolesville Elementary
Sanford Creek Elementary
River Bend Elementary
Rolesville Charter Academy(depending on need)
Director:
Chasity Richardson
Mrs. Chasity Richardson has been with Kids Educational Center since 2006. She has an Associate Degree in Early Childhood Education and is currently attending ECU to earn her Bachelor's Degree. She loves the relationships she has with the families at the center and enjoys watching the children learn and grow. In her free time, she enjoys spending time with her family.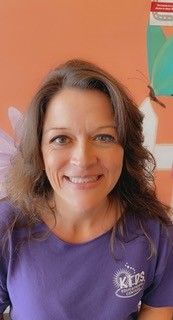 Assistant Director:
Jenny Green
Mrs. Jenny Green has been with Kids Educational Center since 2012. She has a degree in Human Services and chose to start her career in the early childhood field to build on her existing degree and help children and their families with proper education. She has worked various positions throughout the facility and a been a teacher in all age groups. Jenny loves the interactions with children and their families which is a vital step when pursuing education goals with young children.