Kids Educational Centers cares about your children the same way you do.
This page provides a list of resources that provides valuable information and resources to help you be a more confident and informed parent.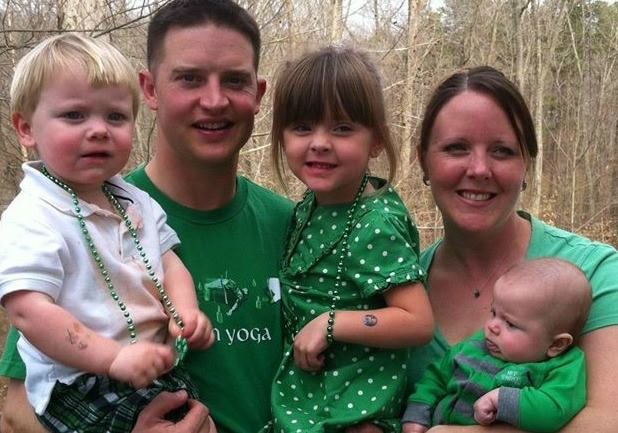 KidsHealth.org
KidsHealth provides Information you can trust about kids and teens that's free of "doctor speak" and is the most-visited site on the Web for information about health, behavior, and development from before birth through the teen years.
ChooseMyPlate.gov
Providing practical information to help consumers build healthier diets with resources and tools for dietary assessment, nutrition education, and other user-friendly nutrition information.
Nutrition.gov
Providing easy, online access to government information on food and human nutrition for consumers.
HealthyChildren.org
HealthyChildren.org is the only parenting Web site backed by 62,000 pediatricians committed to the attainment of optimal physical, mental, and social health and well-being for all infants, children, adolescents, and young adults.
FamilyEducation.com - school lunch ideas
Your child needs a nutritious lunch to get her through her busy school day. Find information and ideas for healthy school meals, creative ways to overcome picky eaters, and brown bag lunches that will keep her satisfied and alert all day.
DrGreene.com
As a father of four himself, Dr. Greene has devoted himself to freely giving real answers to parents' real questions — from those all too common childhood conditions to those that address the most recent and rare pediatric illnesses.
National Institute of Mental Health - Child and Adolescent Mental Health
The National Institute of Mental Health (NIMH) is part of the National Institutes of Health (NIH), a component of the U.S. Department of Health and Human Services.
KidsMentalHealth.org
Children's mental health is without a doubt the most important aspect of any child's social and cognitive development. Children need to have a good mental health status if they are going to live up to their full potential and truly live a life that is filled with positive experiences and the willingness to do what is best for themselves and the people around them.
MentalHealthAmerica.org
It is easy for parents to identify their child's physical needs: nutritious food, warm clothes when it's cold, bedtime at a reasonable hour. However, a child's mental and emotional needs may not be as obvious. Good mental health allows children to think clearly, develop socially and learn new skills.
cmhnetwork.org
The Children's Mental Health Network provides weekly news and unbiased analysis of key issues focused on children, youth and families' mental health and well-being.
AutismNow.org
A dynamic and interactive, highly visible and effective central point of quality resources and information for individuals with Autism Spectrum Disorders (ASD) and other developmental disabilities, their families, employers, teachers and others.
CerebralPalsyGuide.com
A national organization providing free educational information, financial options and emotional support for parents and children affected by cerebral palsy.
KidsHealth.org - Kids and Exercise
Besides enjoying the health benefits of regular exercise, kids who are physically fit sleep better and are better able to handle physical and emotional challenges — from running to catch a bus to studying for a test.
HealthyChildren.org - Fitness
There's no scarcity of activities that you can make available to your child, and all kids can find some form of exercise that they enjoy. If you can get your child interested in an activity like this when he's young, exercise and fitness are more likely to become a habit that lasts for many decades.
Fitness.org
Fitness.gov engages, educates, and empowers all Americans to adopt a healthy lifestyle that includes regular physical activity and good nutrition and is made up of athletes, chefs, physicians, fitness professionals, and educators who are appointed by the President.

Child Application
To fill out an application for your child to join our unique community at Kids Educational Center, download the form by clicking the link below and bringing it to the facility convenient to you, or complete it online.

Employment Application
Do you want to become a member of the Kids Educational Center team? Click the link below and complete the application.